Google Chrome is now 15 years old and over the years, it has become one of the most widely used web browsers. It is a browser of choice for millions of users on desktop as well as mobile devices. The team has now announced a major update to celebrate the browser's 15th birthday. The update brings multiple changes that not only improve its functionality but also its visual appearance.
Google Chrome Material You Redesign is Finally Here
Google Chrome on the desktop is finally getting the much-awaited Material You redesign. The team has refreshed icons on the browser for better legibility and has also introduced new colour palettes. These new colour choices and themes will improve the Customize Chrome functionality significantly. Users can opt for different themes for different profiles for quick differentiation among them.
Chrome now has dedicated buttons for dark and light modes. You can still choose the option where the browser auto-adjusts the mode based on the Windows mode. The team has improved the menu for faster access to Chrome extensions, Google Translate, Google Password Manager, etc.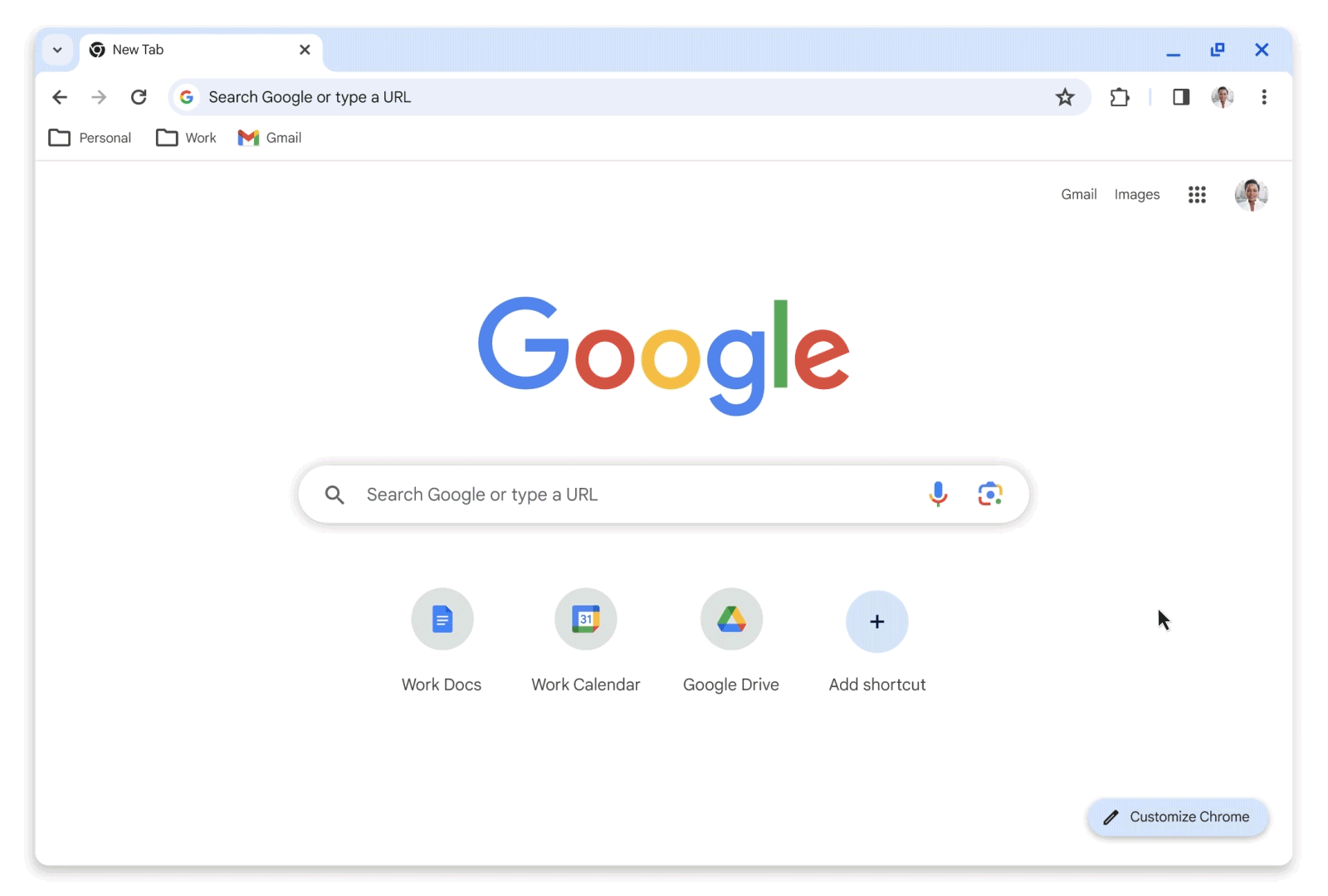 Chrome Web Store has also received a design refresh inspired by Material You. The user experience is now similar to browsing the Google Play Store on the web. It is now easier to discover helpful extensions and personalized recommendations have also been improved. The team has introduced a few new extension categories like AI-powered extensions and Editor's Spotlight. The new web store public preview is already available.
When we are reading an article or doing online research, we usually find ourselves performing more Google Search to know more. It requires us to visit a new tab which eventually results in us looking at multiple tabs. The latest Chrome update is changing this with a new Search feature. There is a new "Search this page with Google" option which opens a Google Search side panel on the same tab.
This side panel will show relevant search results and help you learn more about the source of the page. Users can even perform a new Google Search and pin the side panel to the toolbar for quick access. This new feature will surely be appreciated by those who find themselves drowned in the ocean of tabs more often than not.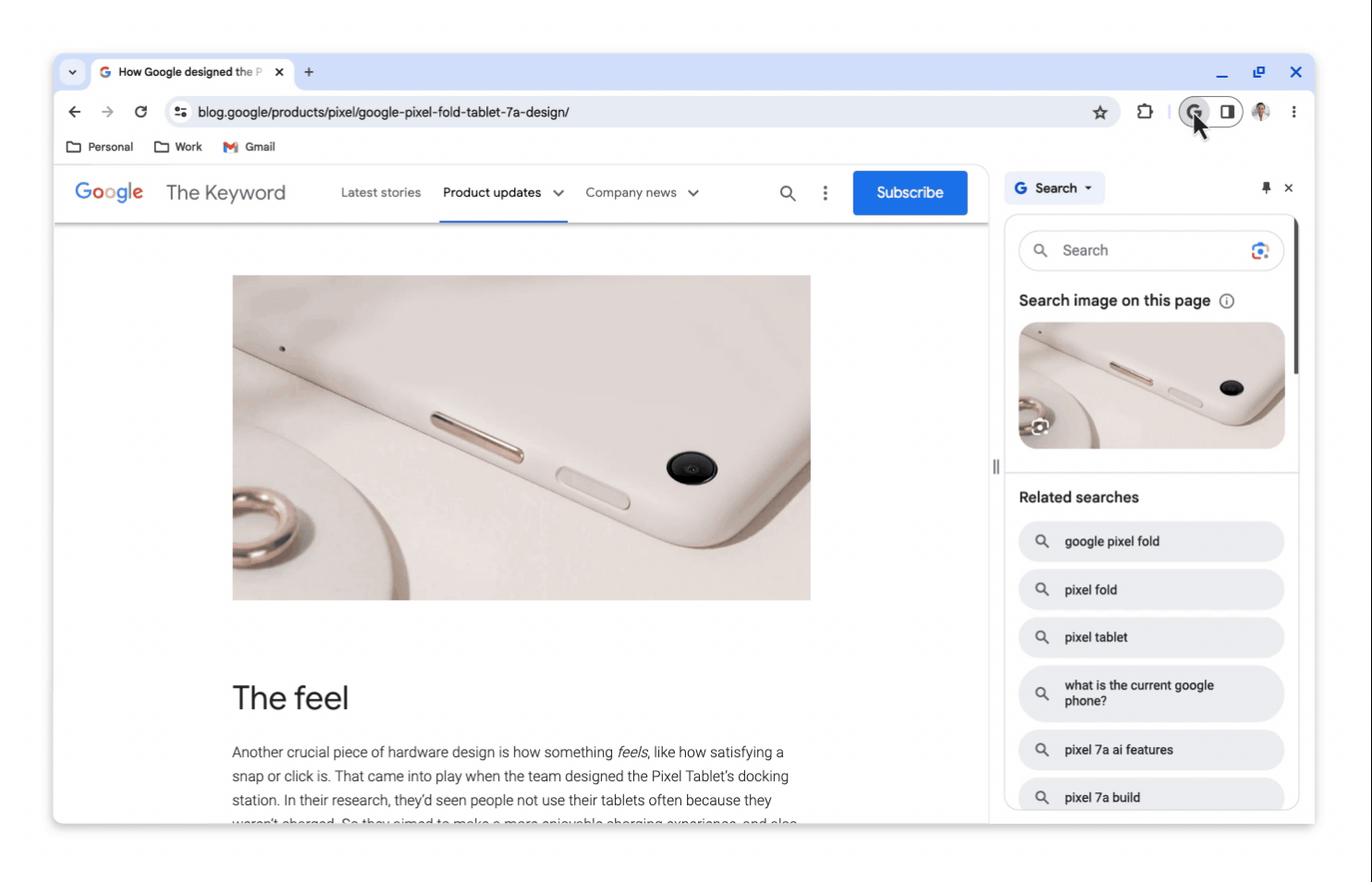 The Chrome team is also making improvements to the Safe Browsing functionality. It has been upgraded to add real-time check support for recognizing and blocking access to dangerous sites and files as quickly as possible. Previously, it used to check website visits against a locally-stored list of bad websites which used to take up to an hour to update. Google believes this change will help it deliver 25% improved protection from malware and phishing attacks.
It is undoubtedly a major Google Chrome update that will improve the user experience in more than one way. The rollout has begun and should reach all users worldwide in the coming weeks.