Elvis Presley's only wife, Prisiclla Presley, shared her heart-tugging account of life with Elvis Presley in her book Elvis and Me. Director Sofia Coppola took Prisiclla's story and turned it into a feature film, Priscilla, detailing what went on behind the closed doors of Graceland Mansion. Priscilla says about life with the king of rock and roll, "It's a long story."
'Priscilla' tells the love story of Elvis and Priscilla Presley from her perspective
In a new clip promoting the A24 Film, Priscilla, director Sofia Coppola, and Priscilla Presley sat down to speak on the project. The clip also features behind-the-scenes moments from the tight shoot, which took 30 days.
"When I read Priscilla's memoir, I was just struck with what an unusual, wild ride her life has been," Coppola says in the clip. Priscilla responds, "It's a long story."
"Elvis and Priscilla are such American legends. They're our version of royalty," Coppola claims.
"We know so much about Elvis. And it was really important to me to show the story through Priscilla's experiences," she continued.
In response, Prisiclla praised Coppola for her attention to detail and how she is a great storyteller. "I've seen all of her movies. And her sensitivity, her understanding of women, she really puts her heart and soul into it," she said.
Priscilla continued that she would have never allowed her story to be explored in such a manner with a different director. "I would never do this with anyone else," she says of Coppola.
'Priscilla' portrays Elvis and Priscilla as part of 'Americana,' says Sofia Coppola
When Elvis and Priscilla Presley's love story unfolded, America was transitional between the straight-laced 1950s and the social upheaval of the 1960s. Sofia Coppola shares her mindfulness of the period by saying the couple was integral to it.
"1960s Memphis, it's so Americana," Coppola explains. "It's a world that I've never really explored."
She continued, "You can really relate to everything she went through. The fun of it and also the struggles and isolation."
In 1962, Priscilla's parents allowed her to move to Memphis to be closer to Elvis. This move marked a significant step in their relationship and signaled her growing importance in Elvis's life.
After a romantic relationship that lasted eight years, Elvis and Priscilla married on May 1, 1967, at the Aladdin Hotel in Las Vegas. Their marriage brought Priscilla into the public eye and made her a celebrity in her own right.
Who stars in 'Priscilla?'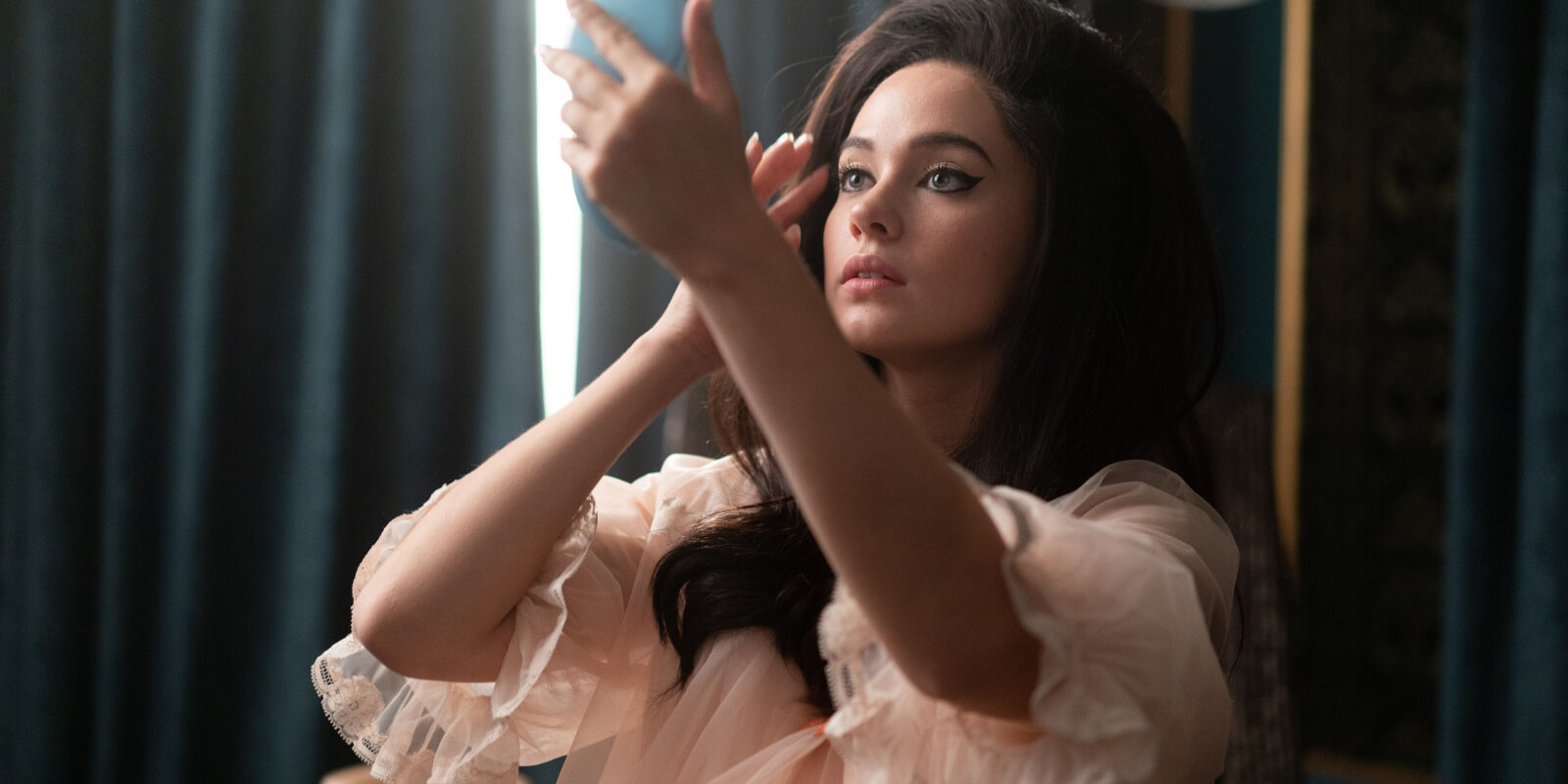 Cailee Spaeny, who played the lead in the horror film The Craft: Legacy, will portray Priscilla Presley. Euphoria's Jacob Elordi portrays Elvis Presley.
The cast also includes Rodrigo Fernandez-Stoll (Ghosts) as Alan Fortas, Emily Mitchell (Women Talking) as Lisa Marie Presley and Jorja Cadence (Sex/Life) as Patsy Presley.
The rest of the cast includes Tim Post (X-Men: Days of Future Past) as Vernon Presley and Luke Humphrey (See) as Terry West.
Priscilla will be released in theaters beginning Nov. 3, 2023.