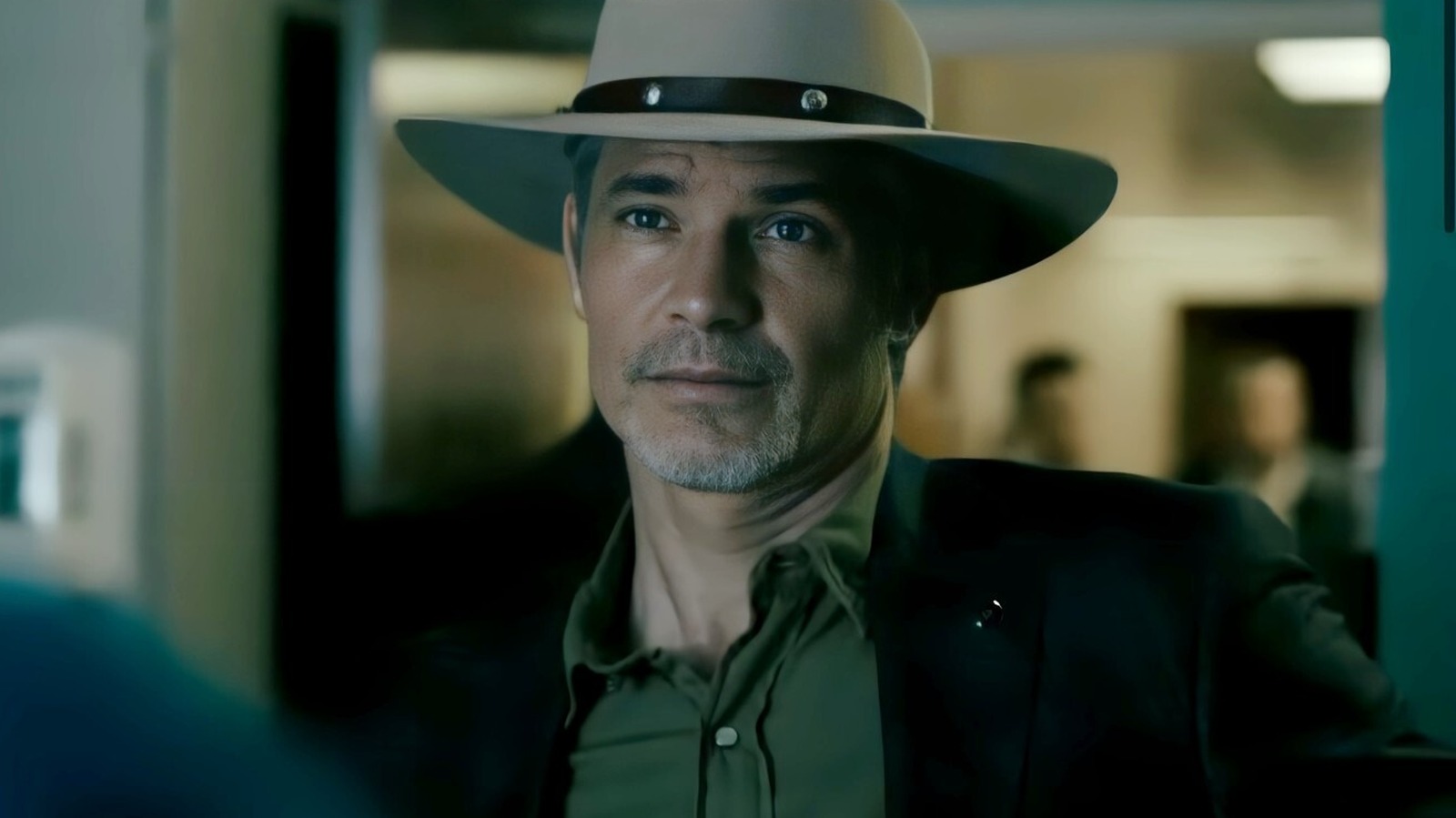 "Justified: City Primeval" kicks off with Raylan Givens, a long-time U.S. Marshal, living in Miami. He drives his teenage daughter, Willa (Vivian Olyphant), to a special summer camp after she punched a girl who "deserved it" — but is interrupted when carjackers attack dad and daughter Givens. Raylan shoots out the carjackers' tires and gives the thugs a ride — in his trunk.
Later, in Detroit, one of the attacker's cases is overseen by Judge Guy (Keith David) — a man who has already survived one attack on his life. Raylan and Willa ruffle plenty of feathers in court, drawing the irritation of Judge Guy and criticism of criminal defense attorney, Carolyn Wilder (Aunjanue Ellis). Still, Raylan sticks around Detroit to help the Detroit Police Department (DPD) crack the case of Judge Guy's attack — which turns into a full-blown manhunt when the "Oklahoma Wildman," Clement Mansell (Boyd Holbrook), kills the judge and his assistant, Rose (Rae Gray), in what looks like an impulsive road-rage incident.
Mansell finds Judge Guy's little black book, a mysterious notebook the judge uses as a paper log of Detroit officials' various misdeeds. Mansell recruits his sometime-criminal partner, Sweety (Vondie Curtis-Hall), to use the book for big-money blackmail. Soon enough, the main players of "Justified: City Primeval" are after it — while Raylan is after Mansell.